BOOK COACHING
& PUBLISHING
YOU'VE WAITED LONG ENOUGh
The time is NOW to write your story and leave a Legacy!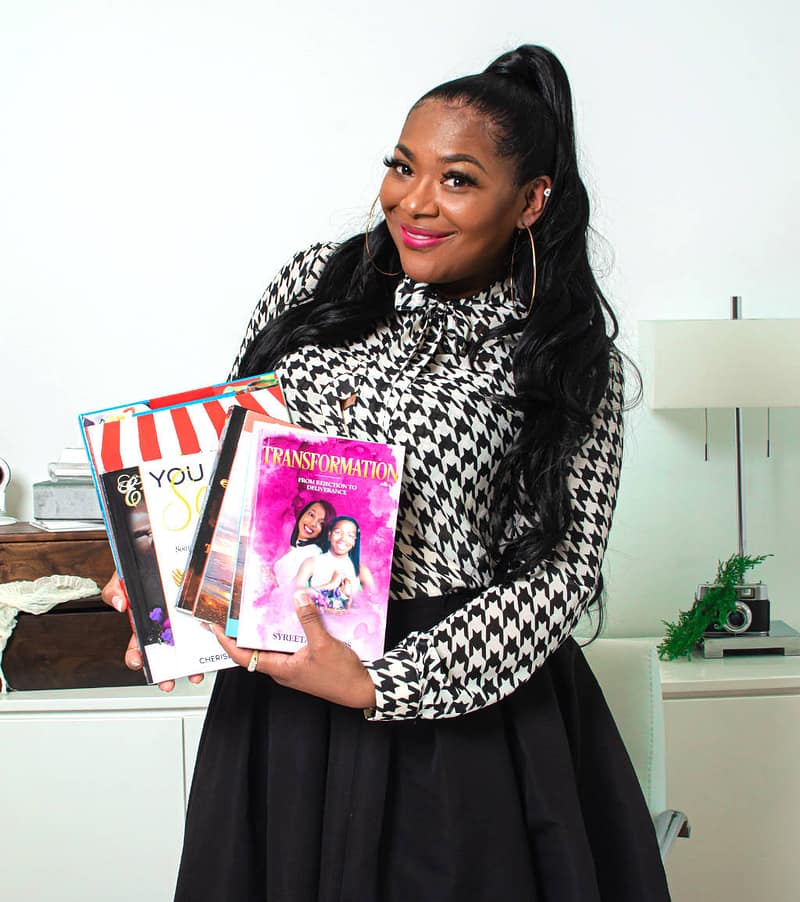 They say everyone has a story and everyone has a book inside of them. Your story or message is important and needs to be presented in excellence. We have you covered with writing support, marketing, distribution, accountability and more!
Cherise's coaching style is personal like family, but firm enough to hold you accountable to your vision.
Cherise Nicole has coached some of the best of the best, and award-winning authors on writing, publishing, or marketing their products for worldwide distribution.
Publish your book in as little as 3-6 months depending upon your schedule and commitment.
You will have all the support needed with one-on-one coaching sessions for accountability and support. You've waited long enough, you've got NEXT… you ready?
Click the button below to get started.
"Without Cherise Nicole's invaluable guidance on how to publish my first book, Memoirs of Singlehood and The Steps Toward Marriage, would not exist. Her talents, experience, and encouragement were invaluable as I accomplished my nine year dream. I would recommend Cherise as a coach to anyone looking to accomplish their dream of becoming a published author."
I began working with Cherise Nicole in April of 2018, a few months prior to the release of my first novel, Between the Ticks of the Clock. She and her team of professionals provided me with both technical assistance (photography, web site, business cards, and life-sized trade show banner for events), as well counsel on how to effectively launch and build a brand. Each member of her team was extremely good at what they did. If there was a problem Cherise personally addresses it.
Working with Cherise has been a complete blessing to my writing process. What I love most in working with her is that she is flexible yet encouraging while holding you accountable to making sure you reach your goals in writing your book. Not only that, but having a book coach that values the importance of allowing God into the brainstorming process in order to push you to go deeper in telling your story is absolutely priceless and worth every penny.